Brow Lift
Also known as forehead lift or browplasty
A brow lift or forehead lift reverses the effects of gravity and tightens the soft tissues of the forehead to restore a more youthful contour to your forehead skin, upper eyelids and eyebrows. There are various brow-lift methods, which involve different length incisions in different locations and, sometimes, an endoscope. A youthful brow at rest is positioned above the orbital rim, with a gradual arch laterally, and the lateral end or 'tail' of the brow located higher than the medial end. As one ages, it is common for the brow to assume a flat or horizontal position.
If a sagging brow inhibits your facial expression, a brow lift is a time-tested method for rejuvenating the upper third of your face. Every year, thousands of people undergo successful brow-lift surgery and are pleased with the results.
When to Consider a Brow Lift
• Sagging or low eyebrow position creates a tired, sad or grumpy appearance
• You have deep horizontal creases across the forehead
• You have frown lines or furrows between the eyebrows or across the top of your nose
• You have excess skin or fatty tissue hanging over your eyes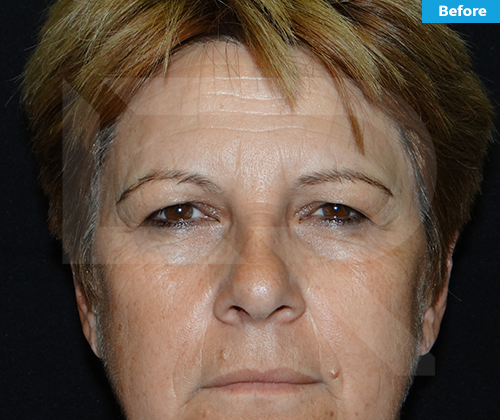 Frequently Asked Questions
How long does the procedure take?
Every situation is unique, but generally Browlift surgery is about 2 hours long.
Will it be performed under local or general anesthesia?
How long will I be out of work?
About 10 days depending on the work environment and on the level of activity required by the job.
What should I expect after my procedure?
Patients may experience temporary bruising, swelling of the eye area, and soreness of the forehead area.
Do I need special testing prior to my procedure?
Testing is dependent on the patient's health history and age. Testing is ordered for every patient.
Will this be covered by insurance?
When can I start exercising after my procedure?
Light, normal activity can be resumed within 2-3 weeks following surgery.
How much does surgery cost?
Every situation is unique and the cost of surgery depends on several factors. The duration of the procedure varies on how extensive the surgery is. The duration will then determine the price of anesthesia and how long the surgical facility will be scheduled for. In order to provide the most accurate surgical fee estimate, it is necessary to meet with one of our board certified physicians for a consultation.