Breast Lift
Also known as mastopexy and breast lift surgery
A breast lift addresses sagging and uneven breasts, decreased breast volume and drooping nipples and stretched areolas (the darker area surrounding the nipples), recreating a youthful shape and lift to your breasts. If there is too little or too much breast volume, a breast augmentation or breast reduction might be recommended in addition to a lift. Every year, thousands of women undergo successful breast-lift surgery, experience no major problems and are pleased with the results.
When to Consider a Breast Lift
• Pregnancy, nursing, gravity, weight gain or loss, normal aging, and heredity have taken a toll on the shape of your breasts, resulting in sagging
• If your surgeon thinks that breast implants alone are unlikely to achieve the contour you desire
• If the tissue surrounding the nipple or areola has become stretched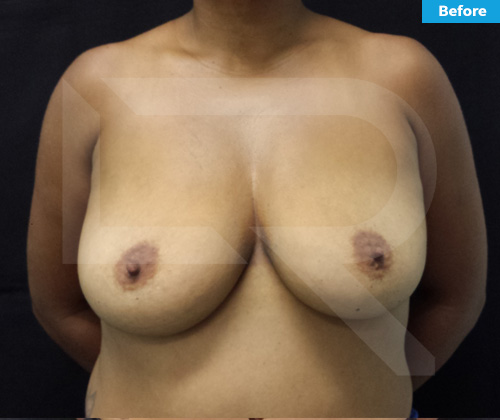 Frequently Asked Questions
How long does the procedure take?
Every situation is unique, but generally Mastopexy surgery is about 2.-3. hours long depending on individual circumstances and how extensive the procedure is.
Will it be performed under local or general anesthesia?
How long will I be out of work?
Patients can return to work in 1 week depending on their job duties.
What should I expect after my procedure?
Patients may experience temporary bruising, swelling, numbness, and discomfort.
Do I need special testing prior to my procedure?
Testing is dependent on the patient's health history and age. Testing is ordered for every patient.
Will this be covered by insurance?
When can I start exercising after my procedure?
Some cardiovascular and lower body exercises after the first week. No upper body exercises for 4-6 weeks.
How much does surgery cost?
Every situation is unique and the cost of surgery depends on several factors. The duration of the procedure varies on how extensive the surgery is. The duration will then determine the price of anesthesia and how long the surgical facility will be scheduled for. In order to provide the most accurate surgical fee estimate, it is necessary to meet with one of our board certified physicians for a consultation.